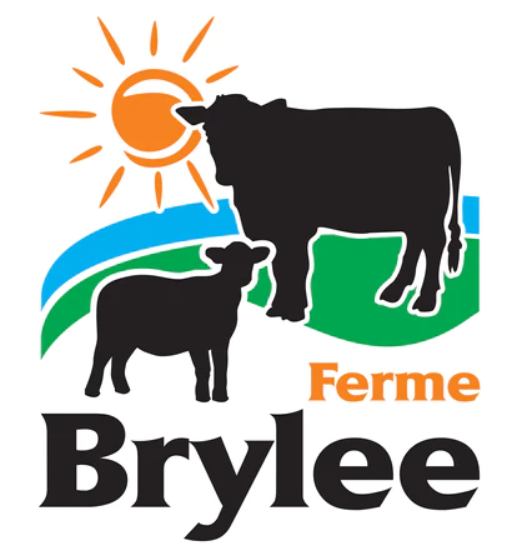 About the Location
Le Paysan Gourmand Farm is located in the Outaouais region, right at the corner of highway 50 and highway 317 in Thurso, Quebec.
About the Farm
The farm is managed by Brian and Kim Maloney and Lise Villeneuve. Continuing the tradition of caring for the land and animals as generations before him have. They are a 5th generation family farm passionate about providing their customers with the highest quality grass meat for their families. Brian has been farming for 36 years and is the "idea guy", always looking for new ways to expand the buisness. Kim grown on the farm and always had a passion for agriculture. She take care of the day-to-day operations of the farm, marketing and meat sale. Lise is the "cook of the place" and offers meals at the farm.
Their mission is to protect their land and environment for generations to come while producing high quality meats and offering superior quality services in a healthy, natural way.
The Rotational Grazing Objective
The key to producing healthy grass-fed beef of the highest quality is to have healthy animals living off healthy land.
The animals at Le Paysan Gourmand never come into contact with any hormones or antibiotics.
They graze their beef on a rotational grazing system. Moving our animals every 4 hours to new paddock of pasture, ensuring they get optimal variety and never eat more of the plant than needed. This system allows animals to eat the top part of every plant, leaving enough grass behind to let the plants regrow in time for the next rotation.
Their lamb is exclusively grass-fed. They are not fed any grain, and also never come into contact with hormones or antibiotics.
They use a rotational grazing system for their sheep, moving them once a day to a new paddock of grass. Doing this, allows the sheep to have variety and an optimal choice of grass while diminishing the risks of contact with worms and parasites to keep livestock healthy and growing.
They use their animals to make the land better by having them prune the plants and sequestering the carbon with every bite and step they take. This system prolongs the grazing season, allowing animals to be on pasture for longer.
No seeding occurred at this location. Fencing and Water system installation was completed during April 2023.
Funding for this project [in part] has been provided by Agriculture and Agri-Food Canada through the Agricultural Climate Solutions – On-Farm Climate Action Fund.