Back To All
Centre d'Initiatives en Agriculture de la Région de Coaticook (CIARC) présentent la formation Clôture 101.
Objectif de la formation : Repartez avec tous les outils nécessaires pour ne pas avoir à rebâtir votre clôture année après année! Le pâturage intensif en agriculture régénératrice, construction 101 d'une clôture durable, les outils disponibles et le fameux coin en H.
Présentateurs :
- Jacob Morin, Le paysan gourmand, Saint-Félix de Kingsey
- Brian Maloney, Ferme Brylee, Thurso
- James Clark, directeur de territoire, Gallagher
Au CIARC, 125 rue Morgan, accueil derrière le CRIFA
Les producteurs agricoles paient 20 $ + tx et grand public paient 30 $ + tx (Diner inclus).
Register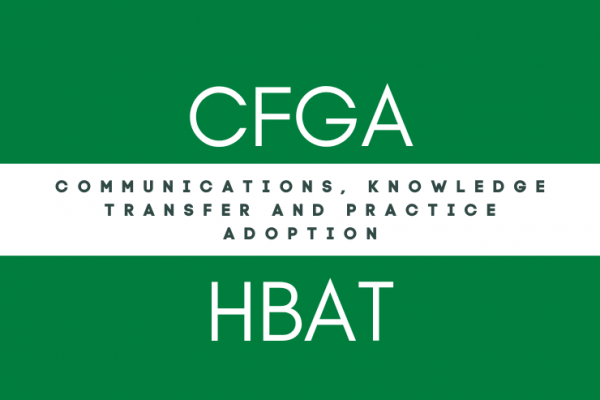 Farmer's Perception of the Environment
Oct 27, 2022
1:00 PM EDT - 2:00 PM EDT
Adam Reimer from NWF will speak about what has been found about how farmers perceive the concept of the environment and the perspectives that influence decision-making.
Ontario Forage Council pasture walk in Leeds County
June 24, 2023
8:00 AM EDT
The Ontario Forage Council's advanced grazing mentors are doing a series of pasture walks to demonstrate the elements of rotational grazing. Along with fencing demos and networking opportunities, they will offer information on water systems, carrying capacity, precision pasture management and more.
CARA Grazing Club - Pollockville, AB
Mar 21, 2023
5:30 PM MDT - 8:30 PM MDT
Chinook Applied Research Association with support from the Canadian Forage and Grassland Association will be hosting their monthly Grazing Club meeting providing an overview of the OFCAF program, eligibility, and resources available.