During its 14th annual conference, the Canadian Forage and Grassland Association (CFGA) is holding a pre-conference workshop on Tuesday, Nov. 28, that will focus on grassland inventory, remote sensing and mapping. The goal of the workshop is to build consensus on collaborating effectively in mapping the Canadian Grasslands.
This invite-only workshop is a unique opportunity for grassland experts nationwide to discuss key technical topics on assessing and cataloguing Canada's grasslands. John K Pattison-Williams will facilitate this meeting which will be technical in nature and will draw on broad areas of expertise in various sectors.
Workshop attendees will learn about different approaches and have opportunities to provide feedback on the best approach for a national model that accommodates regional variation. The national inventory has been a collaborative effort from multiple stakeholders and representation and participation from a grasslands remote-sensing specialist from Agriculture and Agri-Food Canada (AAFC) will add technical expertise and facilitate collaboration.
If you wish to participate in the Grassland Inventory Workshop, email John at mailto:[email protected].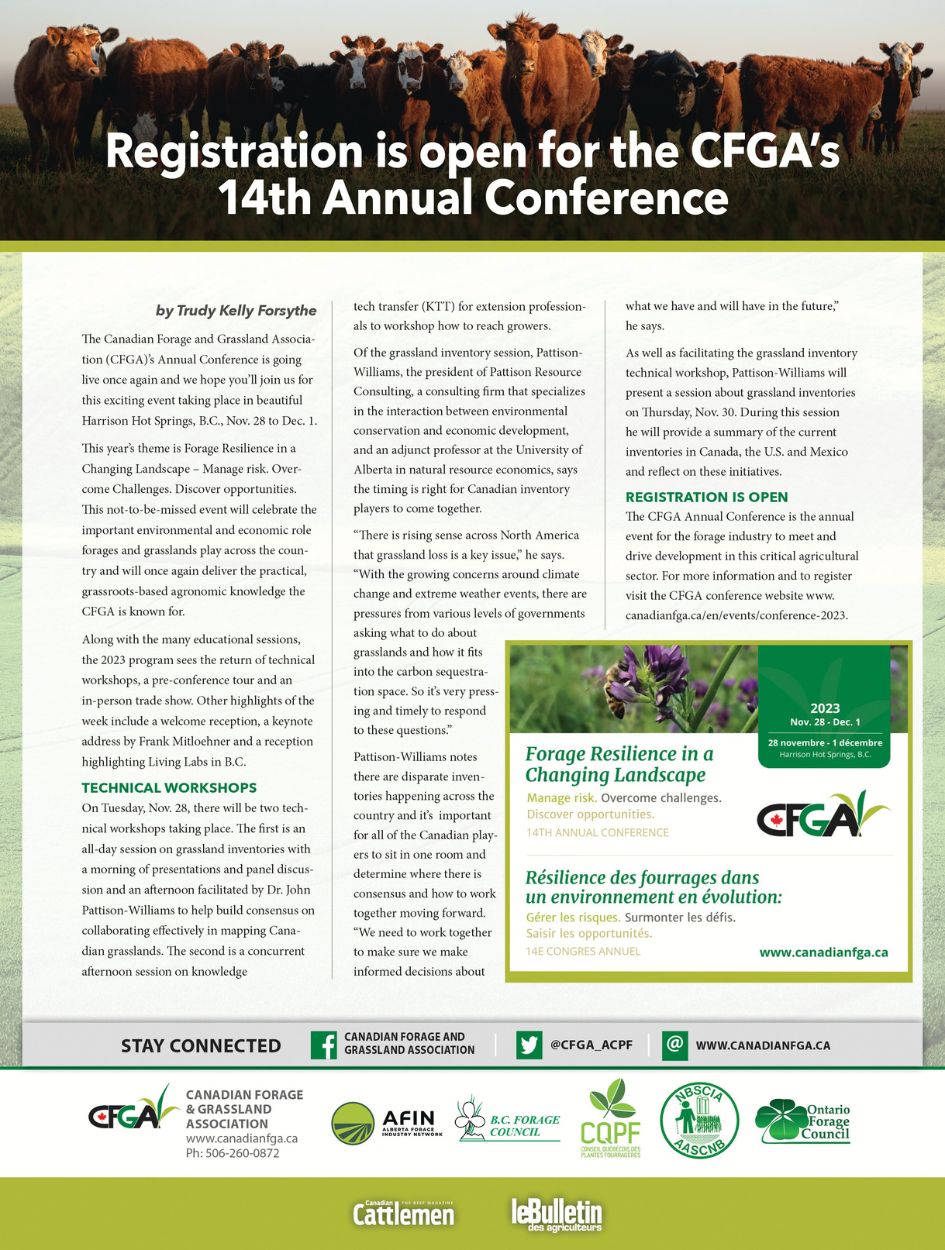 The Grassland Inventory Technical Workshop was featured in a recent column in issues of CFGA's platinum partner, Glacier Farm Media's, publications Country Guide, Canadian Cattlemen and Le Bulletin. It is published here with permission from Glacier Farm Media.